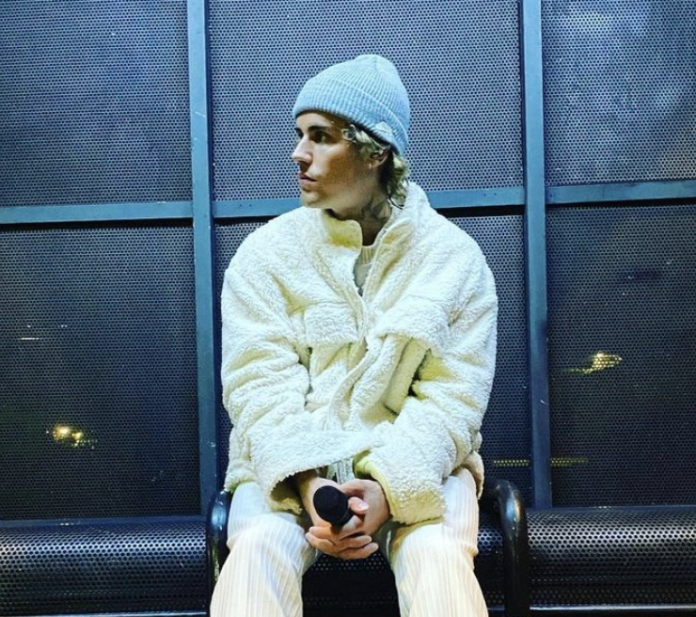 Whether you are a teenage fangirl with a thousand posters or a 40 year-old adult, it's more than likely that you have heard the name Justin Bieber at least once in your lifetime. Bieber began his career with the single, "One Time," and since then, his life has been a never-ending movie with the whole world watching. In the 11 years since the release of his hit song, Bieber has become the definition of a global superstar: winning awards, selling out arenas, and, of course, getting into drama. Bieber has been through a lot in his limited years on this Earth, but it is not his music or his past antics that we will be focusing on. Instead, we will take a deeper dive into Bieber's journey back to the top of the world, and the inspirational figure he has become for others.
Justin Drew Bieber was born on March 1, 1994, in London, Ontario, Canada, to parents Jeremy Bieber and Pattie Mallette. Bieber grew up in the small town of Stratford, and lived a pretty normal life. He went to school, played hockey, and hung out with his friends, yet one thing set him apart from the typical kid: his passion for music. On the corners of Stratford, Bieber would bring his guitar, sit on the steps, and play for anyone passing by. Aside from this, he would upload videos of him doing covers on the platform Youtube, and that is where talent manager Scooter Braun comes into the picture. Braun stumbled upon one of Bieber's videos and believed that he could be a superstar. When Braun brought Bieber to America, he impressed many household names including mega superstar, Usher, and was immediately put to work. As previously mentioned, Bieber then released, "One Time," yet it was his subsequent release of, "Baby" feat. Ludacris, which placed him on the radar of millions and started the madness that ensued. At the young age of 13, Justin Bieber was thrown into the nonstop life of a Hollywood star: living in tour buses, and standing in front of millions of cameras.
In the following years of 2009-2014, Bieber released five albums, toured worldwide, and did countless amounts of interviews. For a young teenage kid this was already a lot of pressure, yet it was the never-ending spotlight that weighed the heaviest on Bieber. Wherever he was, at any time of day, Bieber could not get any type of privacy as he could expect to be mobbed by either paparazzi or a legion of screaming teenage girls. Being viewed as "every girl's dream boy," forced Bieber to become a sex symbol to the whole world as a kid who was barely a legal adult. With the constant touring, and invasion of privacy, we began to see the downfall of Justin Bieber.
Constantly on the road, Bieber began dealing with anxiety and depression. Rather than seeking the help he needed, Bieber began to cope with women and drugs, using music as a job to fuel his lifestyle rather than a passion. More often than not, Bieber was caught in the headlines either partying with a variety of A-list models or getting into countless amounts of altercations. It is very obvious that everyone goes through rough patches in life, yet Bieber had to deal with all of his demons in the eye of the public that saw him as an ungrateful kid with money. During these six years, Bieber was still releasing hit albums, but his infamous disrespect for everyone else overshadowed any project.
As 2015 rolled around, the kid from Stratford that everyone had grown to love was now a menace to society. It was obvious that everyone believed Bieber was on the path of a spiraling child-star that would amount to nothing, but he had different plans. With the release of his sixth studio album, "Purpose," Bieber was issuing an apology to the world for how he had acted, using his music as a positive outlet once again. Being the biggest superstar in the world, Bieber was still constantly followed, but it seemed as if all the issues of the past had been resolved. When touring began, once again, it became obvious that Bieber still wasn't in the right mindset to be the biggest popstar in the world and he needed to take a step back. After playing a grueling 150 shows in 16 months, Bieber was clearly burnt out, and decided he needed to cancel the rest of the tour for his mental health.
For the next five years, Bieber essentially became a ghost, stepping completely out of the spotlight…and this is when he truly found himself. Bieber tried to keep fans satisfied with an occasional feature on some songs, yet many fans worried that Bieber might be done for good. In late 2019, everyone's fears were finally put to rest as Justin Bieber returned. Taking to Instagram, Bieber posted a message he typed out where he opened up about the struggles of his drug abuse, and the insane pressure he felt. Through this post, he attempted to be a light for those struggling, stating how everyone must keep fighting when "the odds are against you." Bieber truly grew up in these five years, getting the help he needed, starting a clothing brand, finding love with his wife Hailey Bieber, and strengthening his relationship with God. In the early months of 2020, Bieber released his much-anticipated seventh studio album, "Changes," often praising his wife with songs like "Intentions," and "Confirmation." Whenever asked, Bieber is always quick to thank wife, Hailey, for helping put together the broken pieces that were within him. Alongside this album, Bieber also released a documentary on Youtube, giving fans a glimpse of his journey to find himself.
With the COVID-19 pandemic arriving right when Bieber was about to begin touring, he was forced to cancel his tour, yet throughout quarantine he has been able to keep himself quite busy. So far during his COVID lockdown, Bieber has released singles, "Stuck with U," with Ariana Grande, "Holy," feat. Chance the Rapper, and "Lonely." Grande and Bieber used their hit song "Stuck with U" to raise funds for the First Responders Children's Foundation, but it is Bieber's other two singles that give his fans a glimpse at where his head is at now. Bieber has not been shy about openly expressing how his faith saved his life, and with hit, "Holy," both, Bieber and Chance the Rapper, not only celebrate their significant others but also their God. "Lonely" is quite the opposite as Bieber takes a trip down memory lane, allowing fans to see the pain he felt as no one truly understood the hardships he was going through during his dark periods. In his most recent appearance on Saturday Night Live, Bieber was overcome with emotions during his performance of "Holy," breaking down when the song ended. Since his return, Bieber has made sure to acknowledge his team, constantly praising them for believing in him through it all. Currently, Bieber is the #1 streamed artist on music service, Spotify, and it looks as if he has finally found the light at the end of the tunnel. It is clear that Bieber has now learned how to properly deal with the fame and success, using his platform to be an inspiration to his 151 million Instagram followers. Bieber has now willing been opening up his life to his fans, allowing them to see the most authentic version of himself. It has been quite a journey for a man who is only 26 years old, but all that is left to say is…Welcome Back Mr. Bieber, here's to a bright future.
- GivingFoward Charity: General Fund