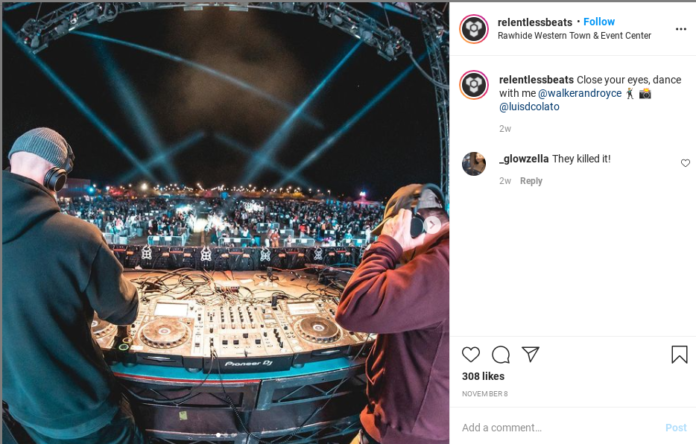 Do you live in the Arizona area and want a safe way to continue enjoying your favorite EDM artist? Well, look no further! Relentless Beats has paired up with several Arizona venues to provide concert-goers with a brand-new pod experience! From the Wild West Motor Park to the Rawhide Event Center, if Chandler, Arizona, has a large enough venue, Relentlessbeats will fill it!
Relentless Beats has gone out of its way to ensure the safety of concertgoers, artists; and staff alike, stating in a press conference that "Arizona's leading dance music and EDM promoter remains vigilant in its pledge to find new ways in which to bring fans together in a safe and socially responsible way." Relentless Beats' new Pod-centered experience not only provides attendants with regulation-compliant space, but requires attendants to follow changing safety regulations.
These Pod-concert experiences have allowed Relentless Beats to connect fans with artists such as Deorro, Party Favor, Subtronics, Seven Lions, and more! You can stay up to date on upcoming events by following their social media, including; Twitter, Instagram, and main web-page. Tickets to events are available on Ticketmaster and RelentlessBeats.com; pods are limited, so get them while you can!
- GivingFoward Charity: Save the Children