Katy Perry and Orlando Bloom are parents and they are sharing pictures of their new little "bundle of joy".
Perry and Bloom announced their engagement on Valentine's Day in 2019. Perry hinted in her single, "Daisies" about her daughter's name earlier this year.
Baby Daisy Dove Bloom was born on August 26, 2020 and in their latest Instagram post the tot is shown holding her dad's thumb. Perry's nail has a little daisy on it, symbolizing their daughter's name.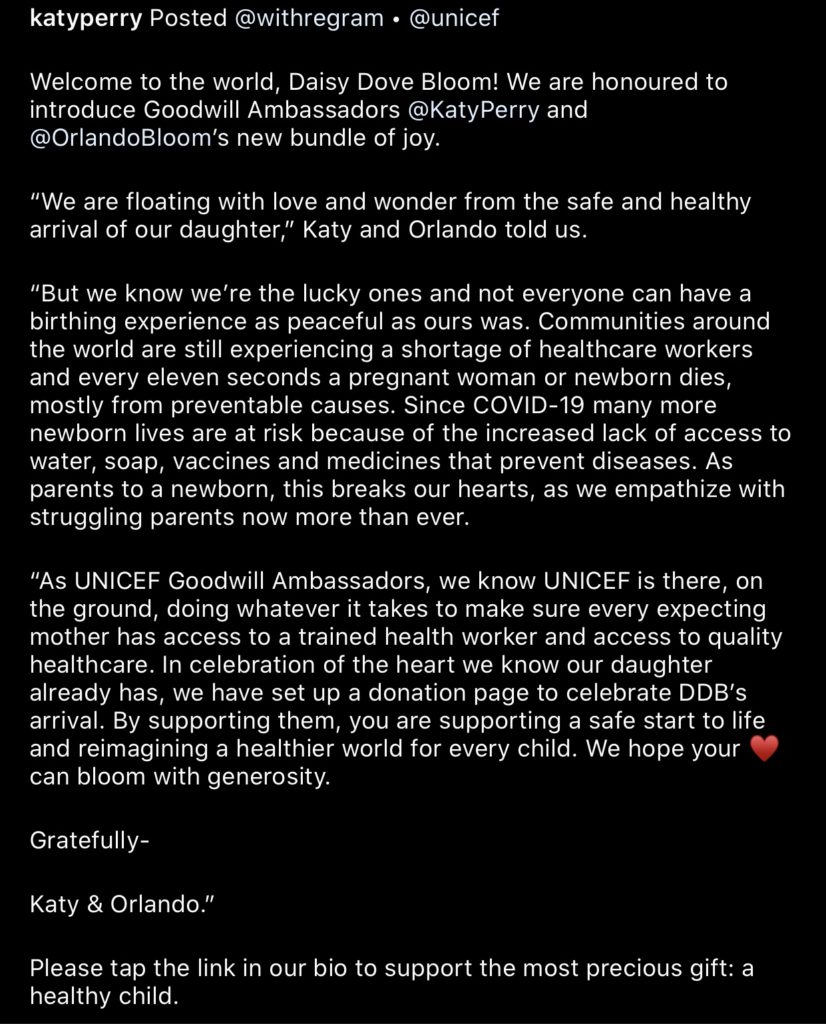 In Perry's post, she welcomes her healthy daughter into the world and explains how lucky she is for a peaceful birthing experience. Perry knows that's not the case for all families and now she is using her platform for a good cause.
Perry and Bloom have set up a donation page to celebrate their daughter's arrival and to help families that don't have access to health care. Perry and Bloom have become Goodwill Ambassadors at UNICEF.
"By supporting them, you are supporting a safe start to life and reimagining a healthier world for every child," Perry writes.
UNICEF also shared the couple's statement on their Instagram page to help spread the word.
- GivingFoward Charity: General Fund