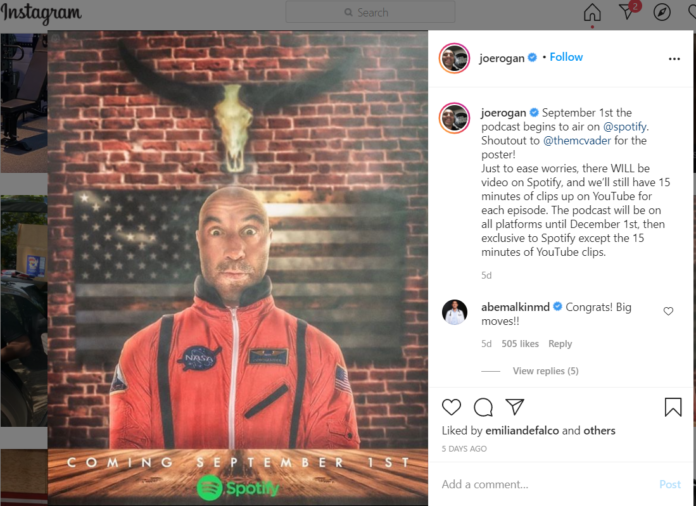 On Tuesday September 1, Joe Rogan will move his wildly successful podcast, The Joe Rogan Experience, exclusively to Spotify.
Rogan inked a multi-year contract with Spotify worth over $100 million. The contract gives Spotify the licensing rights to the JRE podcast. This means Apple and Youtube will longer be posting new episodes of JRE.
Rogan's podcast has been free to watch and listen to since day one. JRE will not require a Spotify Premium membership, so it will still be free.
Rogan's deal with Spotify is a landmark deal in the podcasting world because it shows that podcasts are becoming more valuable than cable TV talk shows. Anyone with a microphone, a laptop, and a dream can start a podcast, and potentially make millions.
- GivingFoward Charity: General Fund