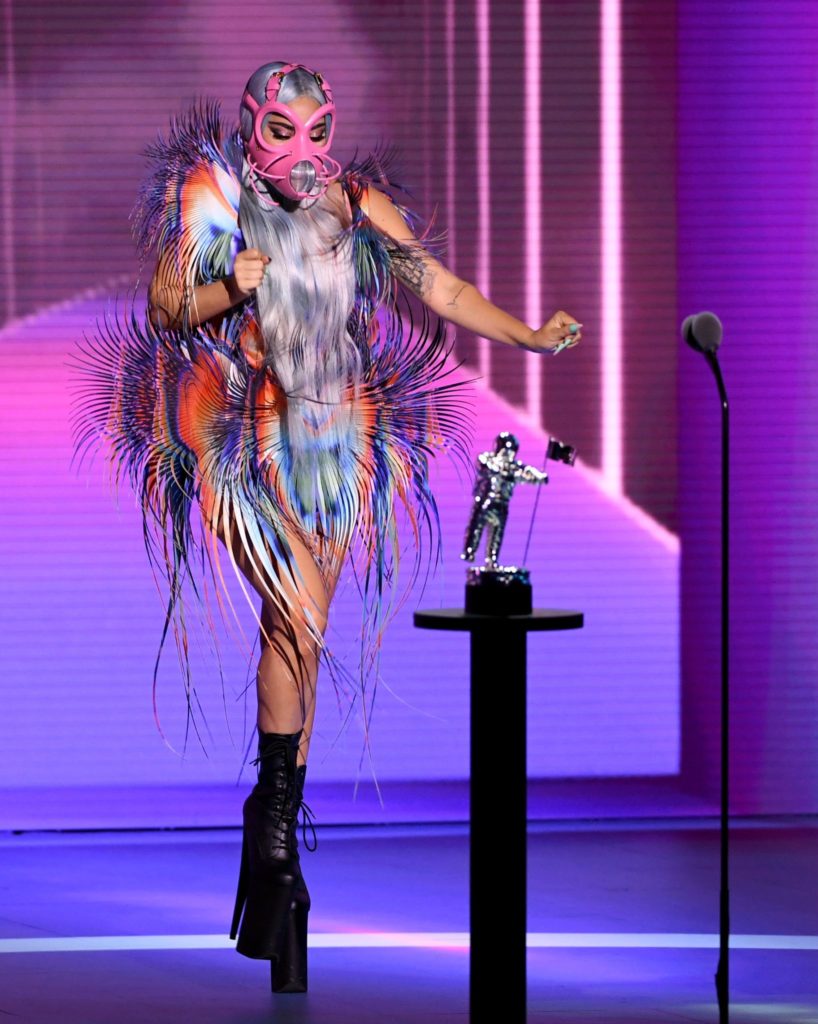 It's safe to say that Lady Gaga owned the 2020 MTV Video Music Awards taking home a total of five awards. Gaga took home the most awards of the night earning one more than Ariana Grande.

Together, Gaga and Grande awed the audience with their performance of "Rain On Me" which won song of the year, best cinematography and best collaboration.

Gaga, known for her eye-catching outfits, did not disappoint with her many different looks throughout the night. Each look by Gaga was completed with a mask, which she claims she wore before they were a thing. Lady Gaga could pull off a mask with any look.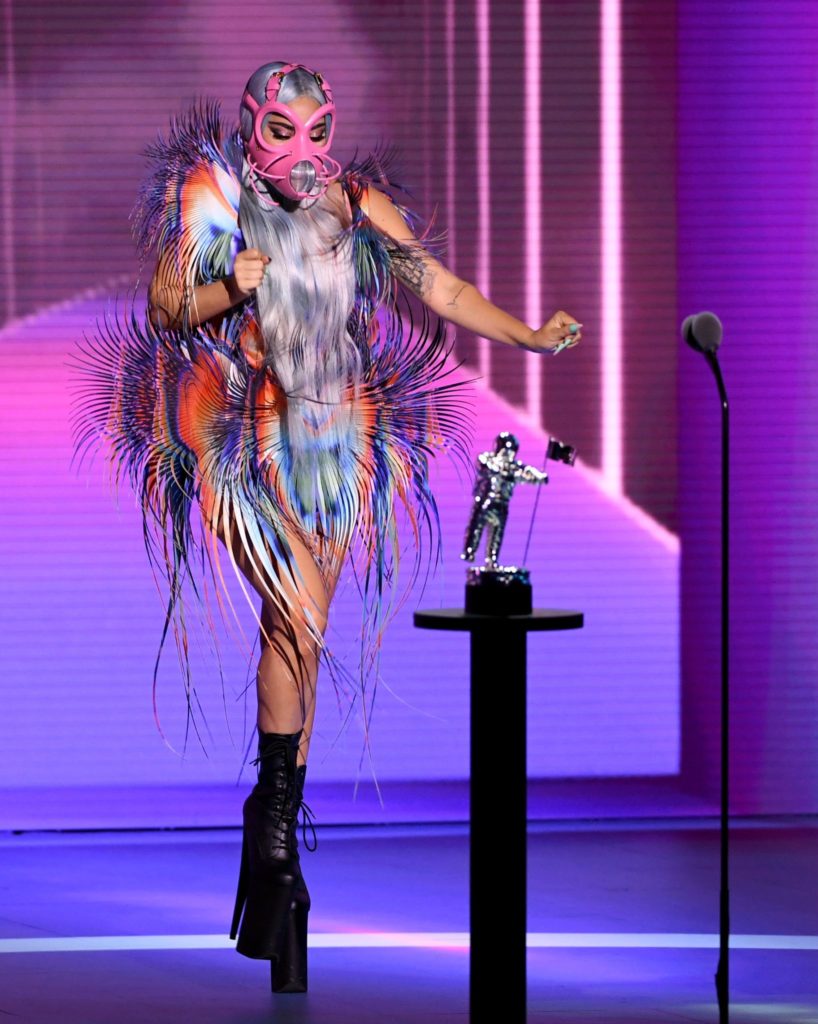 Gaga's highlight of the night was when she accepted the first-ever TriCon Award which honored her for her success as a musician, actress, philanthropist and more.
In her acceptance speech Gaga talked about how philanthropy became a part of her life inspiring her to start the Born This Way Foundation, a foundation that encourages young people to celebrate their individuality and follow their passions.
- GivingFoward Charity: General Fund