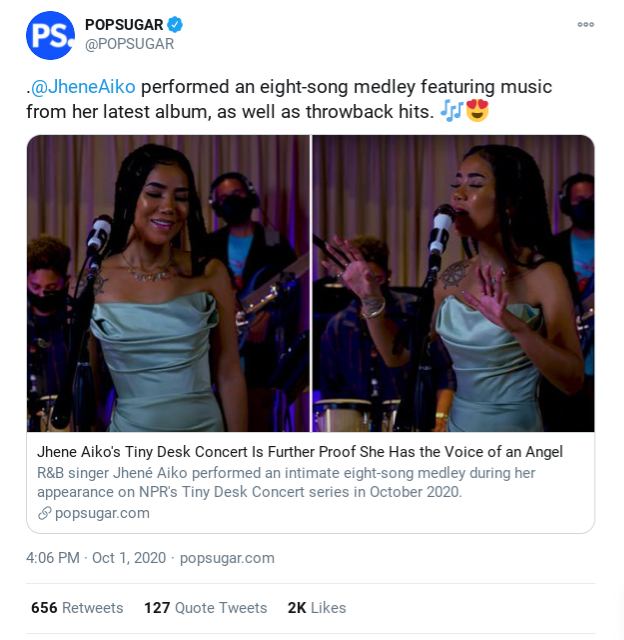 Jhené Aiko joins the ranks of other nationally recognized artists to perform on NPR's Tiny Desk Concert on Thursday. Her soft low voice carries fans through a beautiful eight-song compilation of her latest album, Chilombo.
Jhené Aiko treats us to her full sound experience, with wind-chimes bowls and her flowy gentle voice. Jhené is a symbol of peace and serenity as she indulges audiences in a much needed moment of tranquility. She effortlessly travels through the different sounds in her album to highlight its spiritually-stylistic tones.
Jhené's deluxe version of the album Chilombo dropped on July 17 and is available for online streaming on Spotify and Itunes or for purchase on Amazon.
- GivingFoward Charity: Save the Children