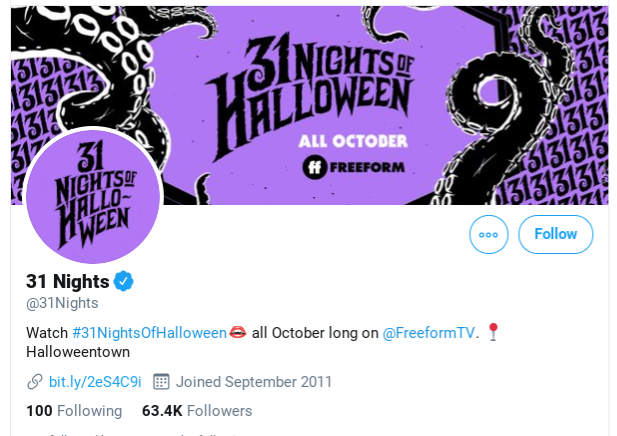 October 1st marks the first night of Spooky season and Halloween fans everywhere rejoice!
Freeform's The '31 Nights of Halloween kicks off with Willy Wonka and the Chocolate Factory, Casper, and cult classic Hocus Pocus!
The 31 day special will contain classic and modern Halloween movies the whole family can enjoy! Freeform seems just as excited about this year's special, stating, "Come little children, we'll take you away…to a land of enchanting and eerie movies. (Sorry, Sarah Sanderson. We COULDN'T resist.) 31 Nights of Halloween starts October 1st, and we've cooked up a new spell-binding line-up. So, concoct the spirits of your choice, and let us cast a spell on you all October long." Fans of these Halloween classics need not worry if they miss their favorite film, because Freeform has ensured its top picks receive multiple showing. Hocus Pocus itself will be broadcasted 14 times this month starting on the first night!
You can access Freeform and all their Halloween fun through your local cable/dish network provider or online through Youtube, Hulu, and even Roku device.
- GivingFoward Charity: Save the Children