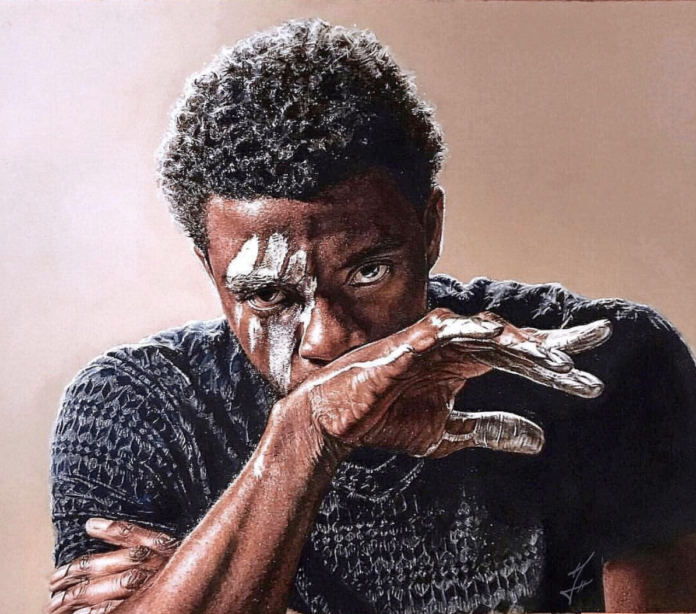 It has been exactly twenty-nine days since the world stopped at the loss of Chadwick Boseman, who quietly passed away at the tender age of 43 from his long battle with cancer. This year, to say the least, has been one filled with tragedy as Kobe Bryant, Juice Wrld, Pop Smoke, and Naya Rivera are just some of the individuals who have passed away. Boseman's death, however, was quite different from the rest mentioned as he had been battling cancer for years. Unknown to the outside world, Boseman was able to keep a tight-lid on his condition, up to the very moments where he passed peacefully in his Los Angeles home with his wife. Though he was constantly catapulted into the spotlight, Boseman did not crave attention, even during the fight for his life Boseman was known to visit children battling cancer, attempting to be a light in their lives. Never once did he complain or flaunt his good deeds, he simply did them.
Looking back at Boseman's career, we have seen him in some very iconic roles such as James Brown in "Get Up," Jackie Robinson in "42," or his most well-known role as King T'Challa in "Black Panther." Though it is obvious that Boseman easily cemented himself as one of the best actors of this generation, he was so much more than a man that played a role on the big screen. With everything he did, Boseman put his whole heart into his work, and he made sure that his roles were not simply magnificent, but also inspiring. Like so many of the superhero films Marvel has released in the past, "Black Panther" was an instant hit, yet this film gave the spotlight to the black community, being the first film starring a black superhero. With his amazing depiction of King T'Challa, Boseman unintentionally became a cultural inspiration for the whole black community. Boseman's "Black Panther" was not simply a man in a suit, but a role model who will be an inspiration for many future generations of black children in America.
Not only did Boseman fight for the rights of all black Americans, but he also fought for equality within the industry as well. In a recent interview, actress Sienna Miller explains that while working on their movie "21 Bridges" together, Boseman decided to give up part of his salary to ensure that Miller was compensated a fair amount for her work. She can be quoted saying how "it was about the most astounding thing that I've ever experienced. He said, 'You're getting paid what you deserve, and what you're worth.'" It has been a constant known issue that there is quite a large pay disparity among men and women in the movie industry, yet as Miller expresses, this is one of the rare moments where an individual actually tried to do something about it. Though such an amazing deed was done, Boseman never asked for praise or mentioned this act, he simply kept the course, and filmed in silence.
It is clear that Boseman was not simply an individual who wanted to make movies, he was more than that. He fought for what was right, not for the fame or the press, but simply because he understood that it was the right thing to do. The fight for equality is not over, and there is still plenty of work to be done in the future. With the difficulties that our country is facing in current time, Boseman's legacy is not simply one of being an actor, instead he will be remembered as a symbol of courage and hope for many, a man that understood there is no equality until we are all equal. Rest in Power to our King.
Boseman pictured visiting a St. Jude's patient on her birthday
- GivingFoward Charity: General Fund