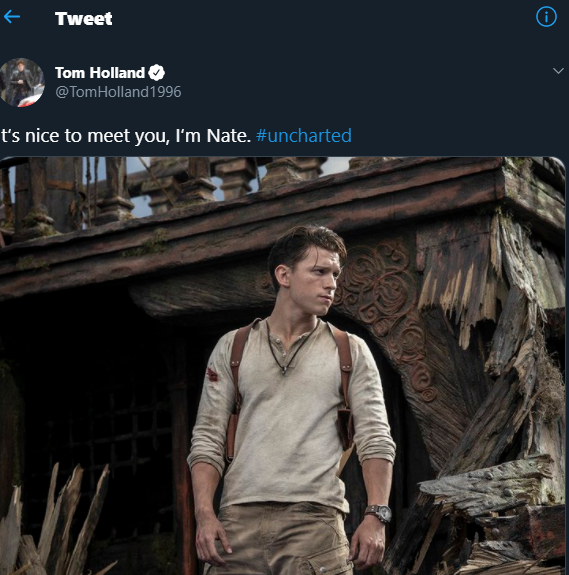 Naughty Dog, the developer of the Uncharted series of video games, tweeted the first few images from the upcoming Uncharted movie. Their first tweet shows Nolan North, the voice of Nathan Drake in the Uncharted games, talking to Tom Holland, who plays Nathan Drake in the live-action movie. They also posted images of an artifact and a book, accompanied by a quote from Ferdinand Magellan.
Tom Holland retweeted the first photo, adding "Do you think Sony would be pissed if I spontaneously uploaded a first look picture. I got Nolan's approval so I guess they can't fire me now." Shortly after, he posted an image of himself as Nathan Drake.
Uncharted will be released in theaters on July 16, 2021.
- GivingFoward Charity: General Fund