You are supporting Oregon Ballet Theatre when you complete your FREE registration for the event.
Click a logo below to choose a different charity to support:
February 12th at 8PM Pacific Time, Good Buzz and Giving Forward, Inc. present the Happy Go Luckii Virtual Comedy benefit event. (Family Friendly)
Register for great online comedy for FREE!* and you'll be supporting Oregon Ballet Theatre with Luckii's cash for the Happy go Luckii comedy benefit. Our sponsor Luckii wants to help Oregon Ballet Theatre and Oregon nonprofits.
The Virtual Show is FREE (if you want it to be)* 8PM – 9:30PM Pacific Time on February 12th, on Zoom. After-Party 9:30 – 10PM (After-Party will have special guests and additional giveaways)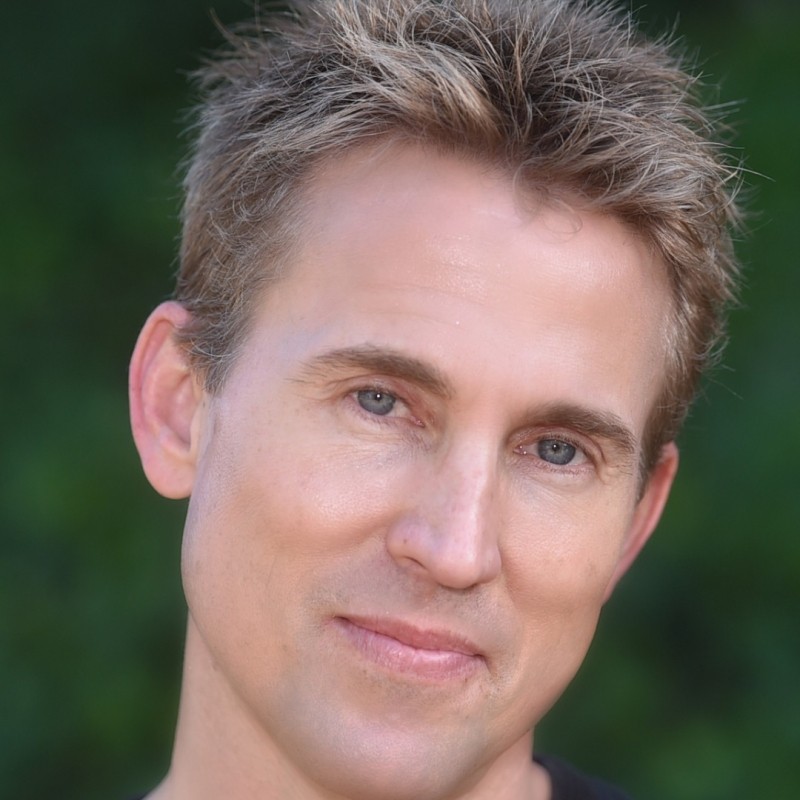 Jason Love
Your MC and host will be Jason Love. One of today's hardest-working comedians, Jason Love has appeared on HBO, Comedy Central, America's Got Talent, and Dry Bar Comedy.
Andrew Rivers
Andrew's very personal and fun storytelling comedy, combined with his exemplary work ethic has earned him high praise from some of the best comedians in the business.
Monica Nevi
Monica describes herself on Twitter as: "I am a stand-up comedian with a podcast and a docu-series on Amazon Prime. But that's not who I am. I am simply Justin Beiber's step-dad."
Carl Banks
In addition to comedy, Carl is an actor, known for Grace Under Fire (1993), In Living Color (1990) and Wing Commander IV: The Price of Freedom (1995).
Tyler Boeh
Tyler is professionally funny. Comfortable, confident, and hilarious, he uses his quick wit and celebrated talent of "beatboxing" to bring audiences into a hysterical frenzy.
In addition to the lineup, some of whom may attend the Zoom after-party, there will be additional surprise guests and prizes given out during the after-party.
Here's how attending the comedy benefit for free (we won't turn down a donation) helps Oregon Ballet Theatre.*See "how it works."
On February 12th at 8PM Pacific Time, Good Buzz and Giving Forward, Inc. present the Happy Go Luckii Comedy benefit event, sponsored by Luckii (casino-style online gaming, live in Oregon only)
Luckii asked Good Buzz to put together a comedy and entertainment benefit event to support Oregon nonprofits in a fun way.
Charities will share in a $10,000 general fund based on the registration counts of their supporters (pro-rata). Nonprofits who send more free registrants get more of the $10K.
To join the fun, you have three choices:
Attend the show for free as part of the virtual "studio audience" with chances to win prizes, and interact with the comics (for free tickets you must agree to share your email address with the sponsor, Luckii.) Luckii has provided Giving Forward with $10,000 to allocate to nonprofits serving Oregon, so we will then record your nonprofit choice and donate to that nonprofit. To attend the event without sharing your email with Luckii you make a $5 donation to Giving Forward which will share the donation with a nonprofit serving Oregon)
Donate to GivingForward/GoodBuzz by buying the VIP tickets and attend the afterparty with additional prizes, selected VIP guests, and some of the performers, plus get to attend the show as a virtual "studio audience". Giving Forward will share your ticket donation with an Oregon nonprofit, and out of Giving Forward's share, we'll give the performers a few bucks as a thank you.
If you are a nonprofit, with an Oregon presence, click here to make sure you get your piece of the $10,000 action plus making your supporters happy.
If you are a business and want to help your favorite Oregon nonprofit get a bigger piece of the $10,000 pie by promoting the free event to your customers, you want to donate some giveaways or even better you want to match some portion of Luckii's cash contribution to the event, Click Here!