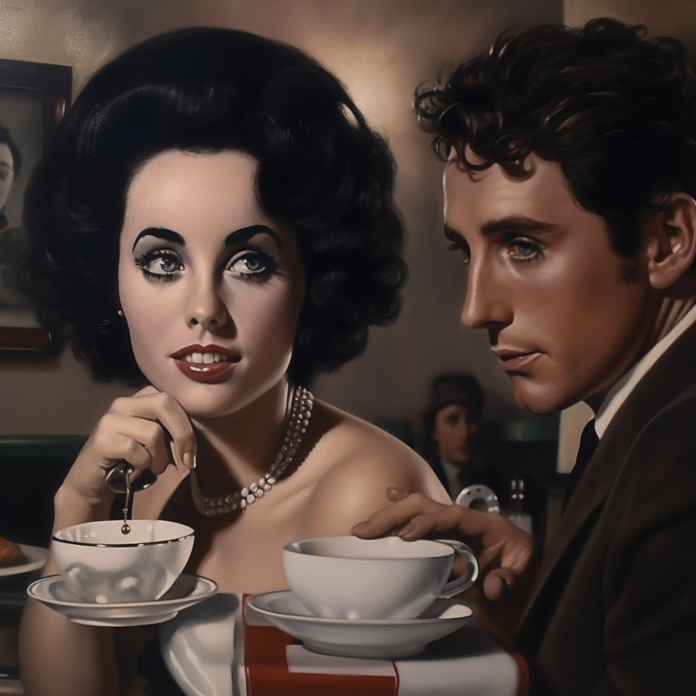 The New York event will take place on April 20, 2023 at The Modern restaurant.
The event is of course a fundraiser and the evening will honor Jeff Gennette, Chairman and Chief Executive Officer, Macy's, Inc., and long-term Ambassador for The Elizabeth Taylor AIDS Foundation is sure to attract VIPs. If you are in NYC and have an interest in supporting the org, visit their website.
Or you can shop at hundreds of your favorite stores via the Giving Forward Charity Mall.
Including Macy's
We can imagine them all enjoying coffee after the event with a little help from Midjourney 🙂
"Elizabeth Taylor and Macy's have a long history of partnership in the fight against HIV and AIDS. Elizabeth Taylor was Founding Chair of Macy's Passport which began in the 1980's and continued for 30 years. The Elizabeth Taylor AIDS Foundation is grateful to Jeff Gennette for his leadership in the fight against AIDS, and to Macy's for their longtime support," said Barbara Berkowitz, President, ETAF.
- GivingFoward Charity: ASPCA