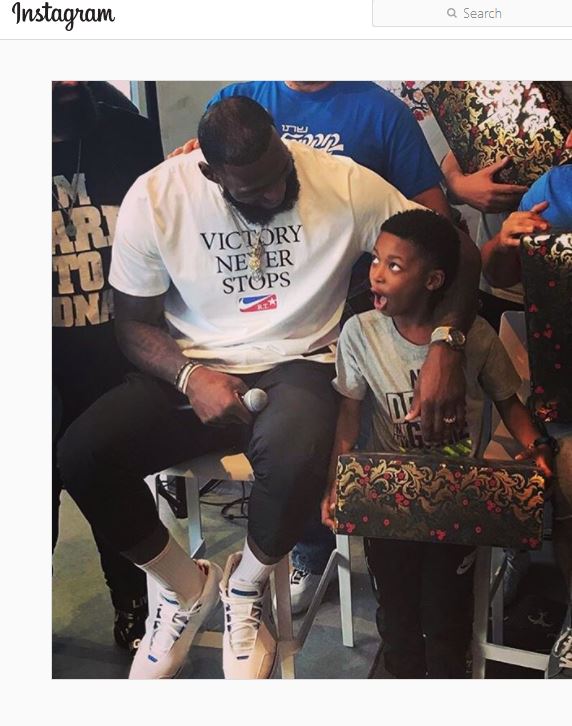 If you didn't already know, in 2018, NBA superstar Lebron James spent millions to build the I Promise School (IPS) located in Akron, OH which will provide education for the low-income children of the city. The school accepts no tuition and is completely free for those that qualify. Yes, they include absolutely everything including food, transportation, textbooks, and all the miscellaneous.
The Instagram post below shows the earliest accepted students:
While the media attention surrounding the school has died down, they are still going strong throughout the pandemic. Even with the ongoing concerns of COVID-19, the school has maintained its promise to serve the community. After the last day of classes in March, the staff have shifted to preparing and delivering food for the 1,400 families the school plans to serve.
The school is also keeping its pledge by making sure that the Family Resources Center stays open year round regardless. The center provides shelter, counseling, as well as minor medical assistance. "Having the Family Resource Center open is just huge. I was very happy that our school system allowed us to do that," says Michelle Campbell, Executive Director of the foundation.
Here's an Instagram post on the schools 2020 update:
Lebron built the school to give underprivileged kids the education he never got. He wanted to make it his priority to look out for future generations that were in his shoes. Now more than ever, Lebrons promise has cemented itself as more than just a vision.
- GivingFoward Charity: St. Jude's Children's Research Hospital