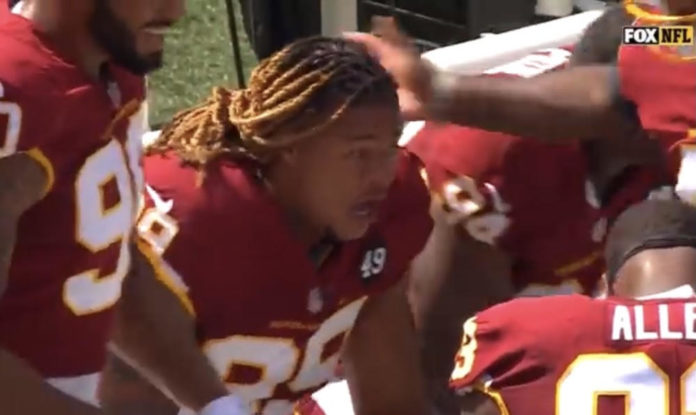 After an offseason of rebranding and speculation, it looks like we are now even closer to learning the the future name of Washington's Football Franchise according to their owner Dan Snyder.
One of the the bigger surprises in Week One of the NFL season was the come from behind victory by the Washington Football Team. One of the big reasons as to why is not only because they are in first place ahead of the more talented Dallas Cowboys, but because they had a whole offseason full of scandal and mystery. Just a few months ago the Washington Football Team had to undergo a full scale rebranding process after their previous name, The Washington Redskins, was retired due to calls for change by the fans and pressure from the franchises sponsors. Now it appears as though the owner of the franchise Dan Snyder may be keeping the "Football Team" name after all.
Personally, I believe that if the fans love the name and embrace it as their onw than they should totally keep the name. Now do I believe that the name "Football Team" is an original name…absolutely not. In fact, fans of the organization have even come up with their own designs that I believe to be quite creative.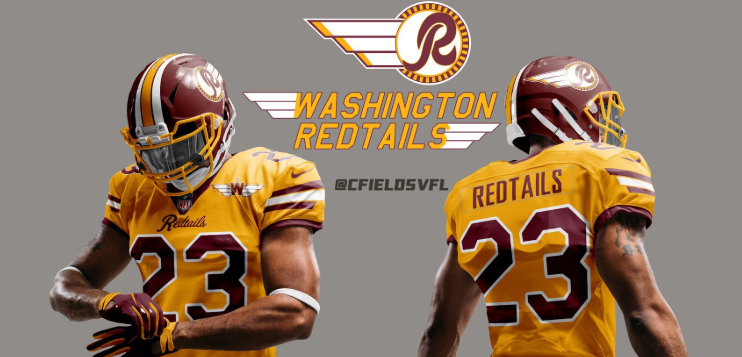 My favorite of the ideas that I found on the internet is the one pictured above. Naming the team the "Washington Redtails" is, in my mind, brilliant for multiple reasons. Not only does it show that you are progressing as a more socially aware sports franchise, but it also honors the African American pilots and their amazing story of their courage in World War Two.
Whichever route the Washington franchise decides to go in, the fans deserve a team that they can proudly stand behind for future seasons.
- GivingFoward Charity: General Fund