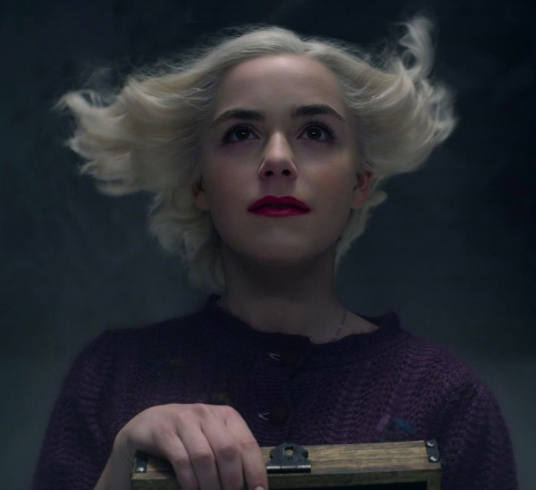 Fright night is looking like it'll be extended— at least until December. Sabrina, Harvey, Nick and the crew are back for a wicked brew.
Netflix released a tease of the upcoming teen horror's final installment into the 'Sabrina' series this past Monday.
The minute-long video highlights Ambrose Spellman (Chance Perdomo) uttering the chilling words "We have never… faced a peril such as this." The fourth and final part of the story is expected to end with devilish charm and disastrously inevitable twists and turns considering the circumstances the Spellman gang have gotten themselves in.
The announcement came this past July that CAOS, after wrapping its' third season, would be no more after the fourth production at the latter of the year. But, fans can expect one final spell binding go at the supernatural series with Sabrina Spellman (Kiernan Shipka) leading the fray.
This makes for quite an uneventful year for Archie Comics considering when they relaunched the brand for publication in 2014, the success of Riverdale on The CW was palpable. The showrunner Roberto Aguirre-Sacasa was dominating the scene additionally providing various 'Archie' comic book based shows like Katy Keene and Chilling Adventures of Sabrina that have been recently canceled for returns this year.
Katy Keene follows the events of Riverdale five years in advance up based upon where it is now. The show was canceled after one season on The CW.
This leaves Riverdale as the only Archie Comics publication, turned show, left standing in the triple threat takeover. Riverdale is set to return to The CW in January 2021.
On the series Instagram account the caption reads "It all comes down to one last Chilling Adventure. Our final chapter is coming later this year. Coven forever."
The Chilling Adventures of Sabrina: Part 4 premieres on Netflix on December 31.
- GivingFoward Charity: General Fund