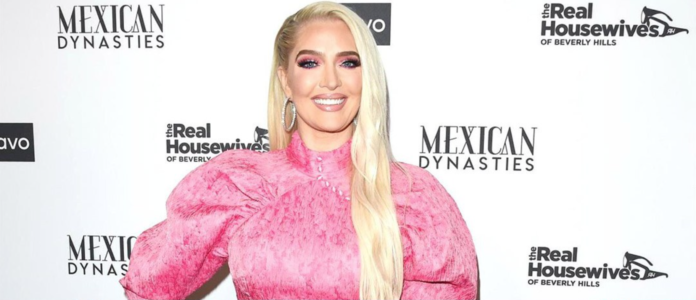 Bravo TV's hit series is set to excite in 2021 with staple housewife Erika Gerardi, hinting at the show's eleventh season drama.
Congruent with recent news that the Real Housewives of Beverly Hills was the most-watched reality-television show of 2020, RHOBH star, Erika Gerardi has been giving fans of the franchise a glimpse into the current filming of the show. On an Instagram post published by her co-star, Lisa Rinna, Gerardi commented that fans should expect the eleventh season of the show to deliver just as much excitement as their past season had gained.
In reference to Lisa Rinna celebrating the news of their show's popularity, Gerardi commented, "I'm willing to bet 2021 is even bigger."
Gerardi's comments on the show have delighted fans as her ongoing divorce is anticipated to be a major story-line for the current filming. Erika and her now estranged husband, Tom Gerardi, are divorcing after 20 years of marriage, in what is now a highly publicized trial. In the show's past seasons that Erika had been casted on, she was criticized by viewers for her general lack of inclusion in the drama or contribution of a personal narrative; yet, her marriage battle is most certainly going to be present amongst conversations on camera.
Previously referenced cast mate, Lisa Rinna, had also stated, "You better believe she's going to talk about it," when asked if her co-star would be spilling any information about her divorce.
Fans can anticipate the upcoming eleventh season of the Real Housewives of Beverly Hills in mid-2021. However, after last year's spectacular ratings, the show has a lot to live up to.
- GivingFoward Charity: General Fund