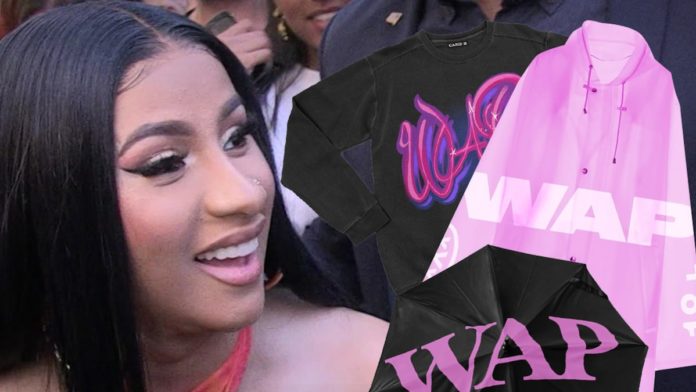 Hiphop sensation Cardi B after releasing big buzz song WAP along side Meghan Thee Stallion has decided to 'represent' the song.The song that has attracted many reactions across the entire music scene.
Some calling her out on the music and others embracing her skilled work put on it.Cardi mentioned it as a sign of female empowerment.
Cardi B has gone ahead and put up an online store which already is hitting stock.She has went all over in the creation of WAP Merchandise.The merchandise includes umbrellas,rain ponchos,spandex sports bras and biker shorts all for sale.
There is also WAP Tshirts,sweatshirts,sweatpants and crop-top hoodies available and ofcourse all these featuring Meg and Cardi
- GivingFoward Charity: General Fund